Learning Management
Tailored to fit your organizations's needs. Flexible to grow with you over time. Support at every step of the way.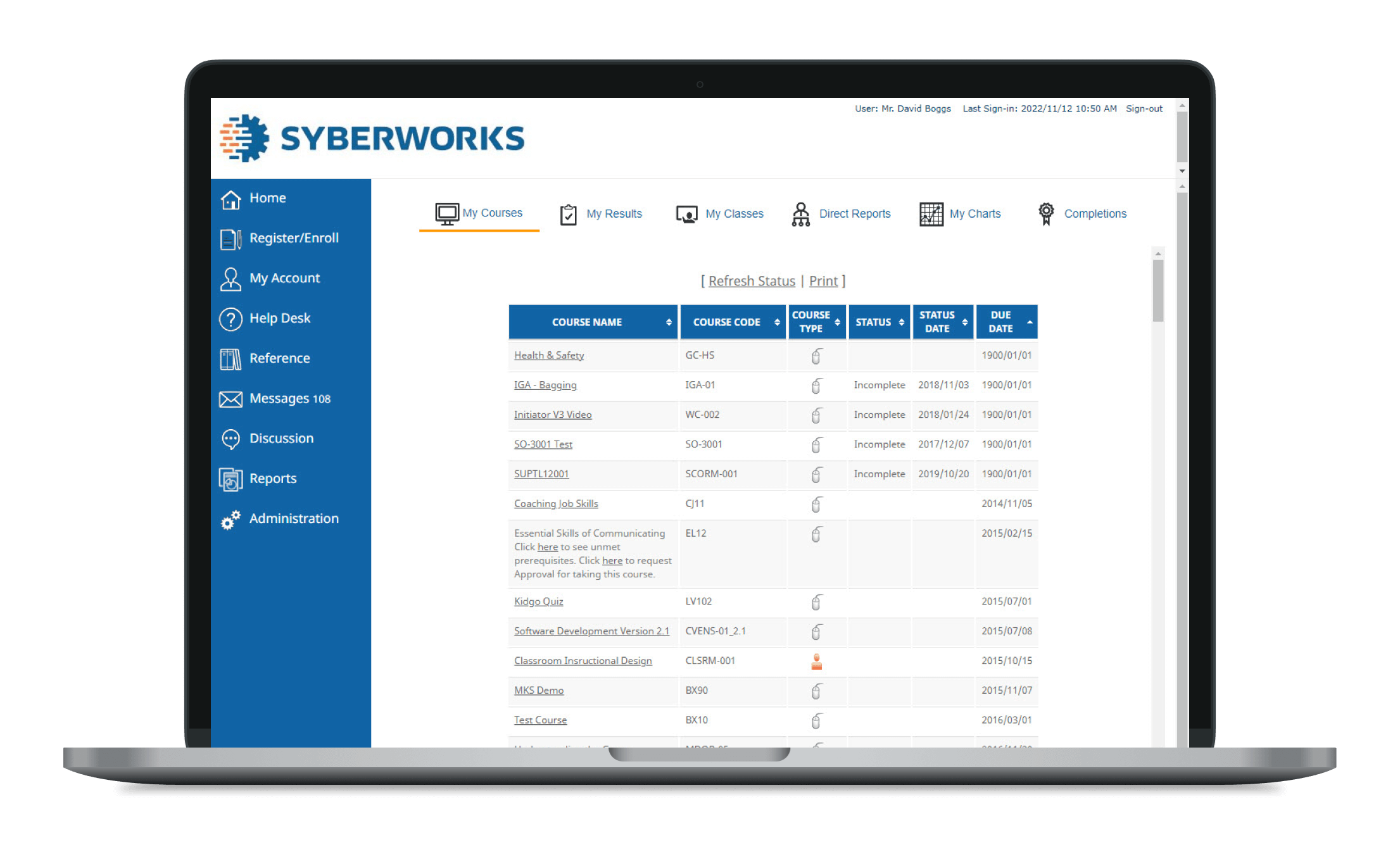 ACCELERATE LEARNING & COMPLIANCE
Learning Management System Features
"The ability to train online and document that electronically has greatly simplified and organized this area for us."
"SyberWorks has cut the time we spent doing data entry, paperwork and filing down by at least 75%. My employees are able to do more of the creative work they enjoy and make progress on their long-term projects and proposals."
"Our partnership with SyberWorks has been very productive. They are very flexible at problem-solving and help us to meet our 25,000 end users' learning needs."
ABOUT SYBERWORKS
Supporting regulated industries since 1995
With over 25 years experience delivering technology to meet the needs of highly regulated organizations, SyberWorks is the market leader in tailored, compliant learning experiences.
Schedule a personalized 1:1
Talk to a SyberWorks expert about how we can help with your organization's unique learning management needs.