Services
We are with you every step of the way to ensure your organization gets the most out of your integrated learning management system.
With SyberWorks you will hit the ground running with your new system. We structure your admin, manager, and student interfaces to meet your learning goals. We load your organization hierarchy, users, job role training matrix, training history and initial set of courses.
Licensed or hosting options for your campus to meet your compliance and security needs. We provide superior hosting capabilities utilizing Microsoft Azure ®. Online hosting reduces your upfront costs, speeds up project delivery and provides all necessary hardware, software, and Internet bandwidth necessary to get your LMS/DMS/QMS project off the ground.
Access to the system can be accomplished with form-based authentication with a user id and password and option 2-factor authentication with a security code sent as a text message and/or email. Authentication can be accomplished against the LMS database or Active Directory using LDAP. Single sign-on can be accomplished using Security Access Markup Language (SAML), silent logon, or Windows Authentication.
We can utilize a file-based integration with your HRIS system so user information and organization structure in the LMS is kept up-to-date automatically. If you choose to keep your existing document management system, we can process data output from that system for automatically building read-and-sign course in the LMS (SOP Automation). Integration with downstream systems such as ERP, CRM, or shop floor control is accomplished in a similar manner.
Deploy course content in a SCORM, AICC, or MP4 format. There can be inconsistencies in how off-the-shelf courses are implemented and we assist in making sure course results are properly communicated to the LMS. Additional lessons can be added to off-the-shelf courses for testing, supporting materials, and surveys. We also can make recommendations as to how your in-house developed materials are published.
We load your management and reporting structure to ensure appropriate follow-up by department or manager. Your organizational structure can be up to 5 levels deep and the linkage between an employee and their immediate supervisor can accommodate any number of levels.
We give the system the look and feel of your organization with your logo, color scheme, and CSS to ensure a consistent and comfortable user experience.
The system is highly configurable but sometimes additional capabilities are required. We work closely with you to specify and implement additional functionality to match your workflows and objectives using a rapid prototyping methodology.
We can provide assistance with some of your administrative tasks such as loading courses and assigning requirements to users for a very reasonable price.
The system has over 70 standard reports that provide parameter driven results through date ranges, course selection, optional fields, etc. We always find, however, that customers have some unique data requirements that can only be met with one or more custom reports. We create these custom reports as part of our hosting service or license support and upgrades for no extra charge.
The same implementation consultant who works with you on system setup will stay with you every step of the way as you become familiar with the system and identify new requirements. Your training is customized to your specific configuration. We provide a wealth of how-to documents and weekly one-hour meetings for as long as you find them valuable.
SyberWorks will deliver a portion of your e-Learning course material and/or documents from a private campus on our hosted servers. A pilot project is a great way to test the effectiveness of our online learning/document/quality technology. You can then up-size your project by bringing our technology in-house or continuing with a hosted solution.
ADDITIONAL BENEFITS
Unique service model
At our company, we take pride in our unique service model, which we refer to as the full lifecycle partnership. Unlike our competitors, we go above and beyond to provide an unparalleled level of dedicated technical support and tailored workflows, regardless of the size of the client or deal. This commitment to excellence sets us apart from the rest, making us the trusted choice for all your learning management needs. We understand that every client is unique, and our team is dedicated to creating customized solutions that align with your specific requirements. With our full lifecycle partnership, you can rest assured knowing that you have a reliable and dependable partner by your side every step of the way.
SUPPORT MODEL
Partnered to grow with you
From your first configured trial run through to supporting your full organization, we're here to ensure your success.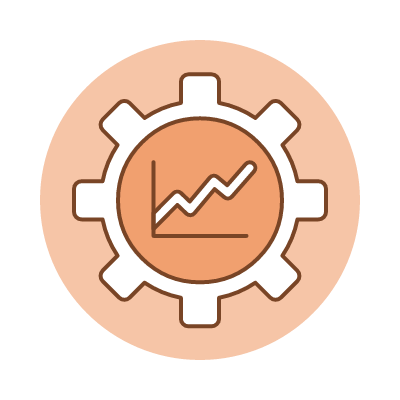 DEDICATED TECHNICAL SUPPORT
Senior level engineers and technical experts
Rest easy knowing that you'll have the same team supporting you from implementation throughout your experience. This cuts down waste and helps drive value for you, quicker.
WORKFLOW CUSTOMIZATION
Features and workflows tailored to your organization
Highly regulated industries and organizations are rarely one size fits all. SyberWorks does the work with you to customize features and workflows that meet your needs.
TESTIMONIALS
What our customers say
"Syberworks has made it possible for my business to grow! These guys will work with you one on one to make sure your LMS is set up EXACTLY the way you want it to look and function. This program has allowed us to track individual students extremely easily."
"I love the support and ability of the system to meet various needs. Customer service is second to none. The reports allow you to see not just who has completed required training, but who needs it. This saves a lot of planning time. It is pay to play and the more users you have, the bigger the discount. This makes it very cost effective."
"SyberWorks staff is very knowledgeable about the e-learning industry and can offer suggestions, tips and excellent support. You can count on them to assist you with set-up and day-to-day questions so you get the most out of the LMS. Product direction is both Customer and Industry focused and they will listen to your needs and ideas for future enhancements."
Schedule a personalized 1:1
Talk to a SyberWorks expert about how we can help with your organization's unique learning management needs.