GET THE WHITEPAPER
e-Learning best practices
The e-Learning industry has grown tremendously since the early days of computers and the Internet. Today there are lots of products and services out in the market place from which to choose. This white paper will provide some basic information to help you as you begin your research into e-Learning and learning management systems. The document is not meant to be the complete source of information on e-Learning nor will these guidelines be suitable for every single situation.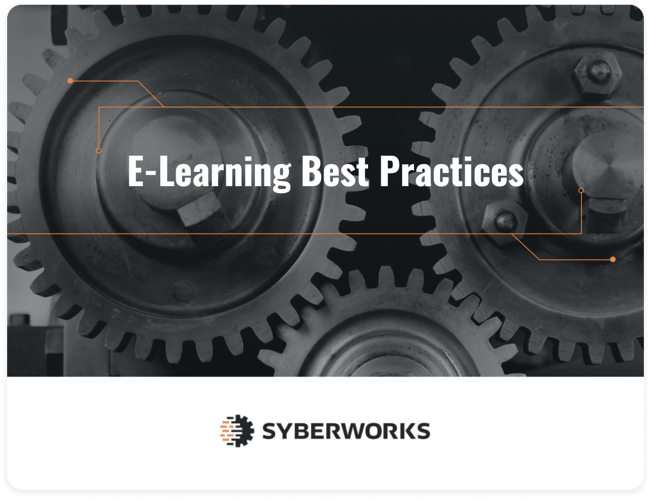 APPROACH
Use our seven step framework to evaluate your e-Learning needs.
Identify
Identify e-Learning needs in the broadest possible sense, including tracking, analytics, collaboration, and other important organizational constructs.
Define
Define what AICC or SCORM compliance means for your company so you know what types of functionality are vital for the success of your e- Learning implementation.
Institute
Institute a formal process for collecting and documenting needs that require a director level signature.
Select
Select the programs and initiatives that are appropriate for delivery by e-Learning.
Align
Align e-Learning initiatives with current business issues.
Use KPIs
Use business metrics to help evaluate and validate e- Learning priorities based on company needs.
Involve
Involve the many stakeholders and internal constituencies to achieve buy-in.
About SyberWorks
With over 25 years experience delivering technology to meet the needs of highly regulated organizations, SyberWorks is the market leader in tailored, compliant learning experiences.