CASE STUDY
Information Mapping International Case Study
Founded in 1967, Information Mapping, Inc. is a privately-held, international organization delivering Information Lifecycle Solutions through its three divisions: Information Mapping® Learning Programs, Professional Services, and Technology Solutions.
Information Mapping is represented in over 30 countries servicing the international community in many languages. The Learning Programs division offers a variety of classroom workshops, publications to support workshops, and e-Learning programs to help individuals and organizations develop high- quality communications and documentation.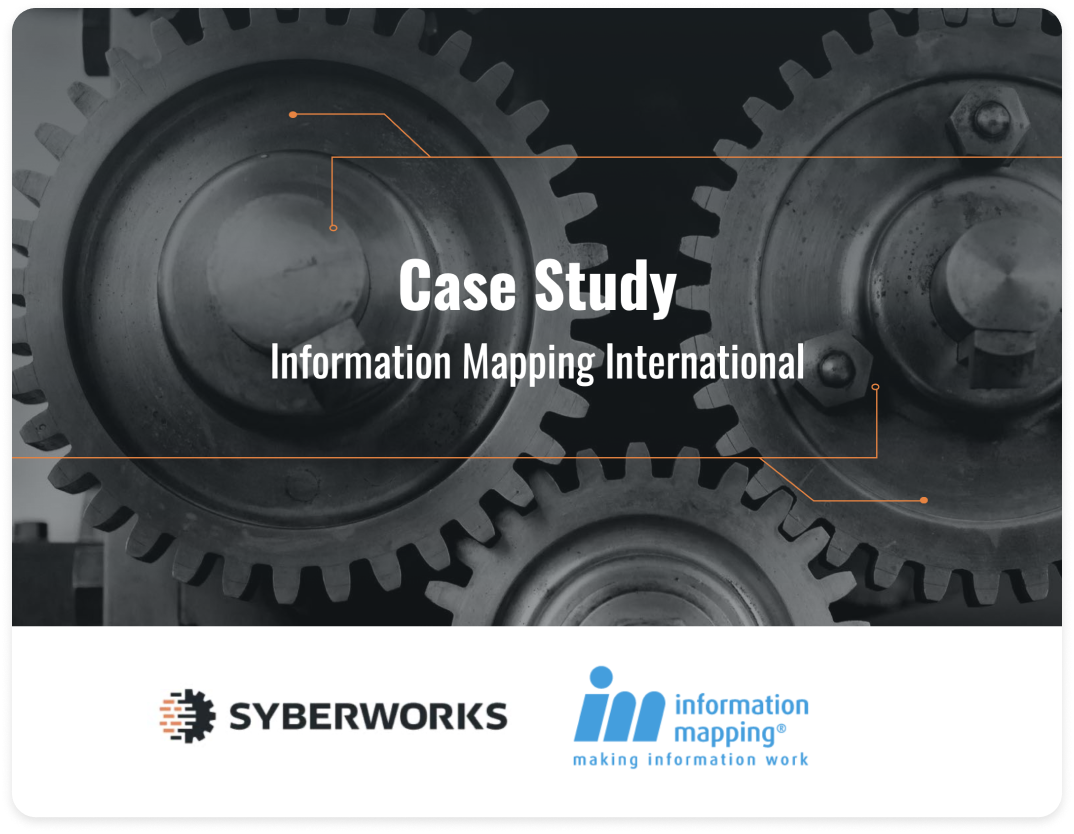 THE PROBLEM
Drawbacks of the existing system
Companies, organizations, or individuals could only register online, but could not pay for their training online via a learning management system (LMS) integrated with an e-commerce mechanism.

3 to 4 different spreadsheets on various managers' computers were being used to manage instructors, seminar logistical information, and materials fulfillment for Information Mapping's training business.
Managing enrollments, wait lists, and materials were being managed by a sales relationship database not intended for such use that was no longer supported and was having integrity problems.
Information Mapping wanted to communicate with and schedule all the stakeholders, vendors, and various information points that are part of their training business through a centralized LMS, and be able to track the correspondence.
Special promotions and discount programs were a headache and became an accounting problem, because there was very little evidence in the training sales channel to trace the origin of the discounts.
THE SOLUTION
SyberWorks tailored LMS solution with seminar logistics and e-Commerce.
The SyberWorks Seminar Logistics Module helps plan, organize and execute seminars with all the data integrated into your learning management system. The tool helps you stay in control of your o

ff

site training events by keeping track of all the steps and materials needed to create and manage great learning events, like scheduling, sta

ffi

ng, enrollments, contacts, lodging, and materials.

The SyberWorks e-Commerce/Registration Module enables a company to sell e- Learning courses or classroom instruction online. The application has a convenient shopping cart interface where learners can peruse and purchase e-Learning courses. The system also offers various payment options, such as credit cards, purchase orders, and direct invoicing. It also can be used to sell other items online, such as books, CDs, study guides, or any other products that you wish to sell.
About SyberWorks
With over 25 years experience delivering technology to meet the needs of highly regulated organizations, SyberWorks is the market leader in tailored, compliant learning experiences.